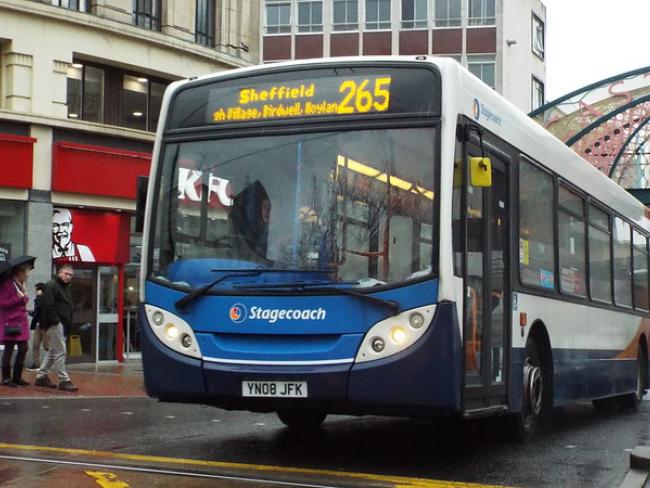 More than 560 Stagecoach bus workers in South Yorkshire have won a 10.7 per cent pay increase from May after walking out on indefinite strike following the company's refusal to improve its pay offer.
The pay deal with their union – Unite – will see Sheffield drivers' hourly pay increase from £10.50 to £11.60. Hourly pay for their colleagues in Barnsley and Rotherham will go up from £10.80 to £11.91.
Sharon Graham, recently elected General Secretary of Unite, commented: "This is a huge win for our members...and shows what can be achieved when workers stand together in a union. Unite now does exactly what it says on the trade union tin: fight to defend our members' jobs, pay and conditions." 
Nottingham
Meanwhile, Unite has negotiated pay increases from 31 January of between 8.3 and 9.3 per cent for bus drivers employed by publicly owned Nottingham City Transport. Starting pay rises to £11.32 an hour, with the top rate rising to £13.10. 
With inflation now soaring, the effectiveness of workers organising, standing together and facing down their employers is there for all to see. Pay is now a key battleground, and nowhere more so than in the bus industry.