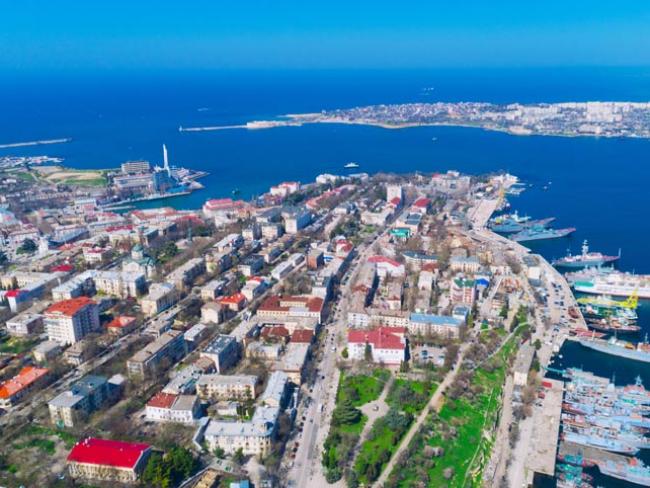 In the wake of Joe Biden's installation as US president, and the subsequent renewal of US commitment to NATO, Ukrainian president Volodymyr Zelenskiy has signed what is essentially a declaration of war against Russia.
With the innocuous-sounding title of Decree No. 117/2021, published on his official presidential website, Zelenskiy has approved the Ukrainian National Security and Defense Council's strategy of "deoccupation and reintegration of the temporarily occupied territory" * of Crimea, including the city of Sevastopol.
Control over the implementation of this strategy is to be vested in the Secretary of the National Security and Defense Council of Ukraine, according to the decree – giving a free hand to the Ukrainian military. 
Escalation
This makes it Ukraine's official government policy to retake Crimea from Russia – a serious escalation of the crisis there. The Russian government will not give Crimea back to Ukraine because it – justifiably – considers Crimea to be Russian territory. So Ukraine could only take it by force. 
Around two-thirds of the population of Crimea is Russian, while less than a sixth is Ukrainian. Its main city, Sevastopol, is home to Russia's Black Sea Fleet.
Zelenskiy would almost certainly have never signed such a document without Biden's prior approval. Indeed, Zelenskiy announced on Friday 2 April that he had recently received assurances of US support in a phone call with Biden.
Yesterday (5 April) Voice of America, which is run by a US government agency, published an article detailing how the US had asked Russia to explain "provocations", that is, Russian troop movements near Ukraine's eastern border. The story did not mention the new Ukrainian decree.
*The decree is published in Ukrainian. The section in quotation marks has been translated using Google Translate.