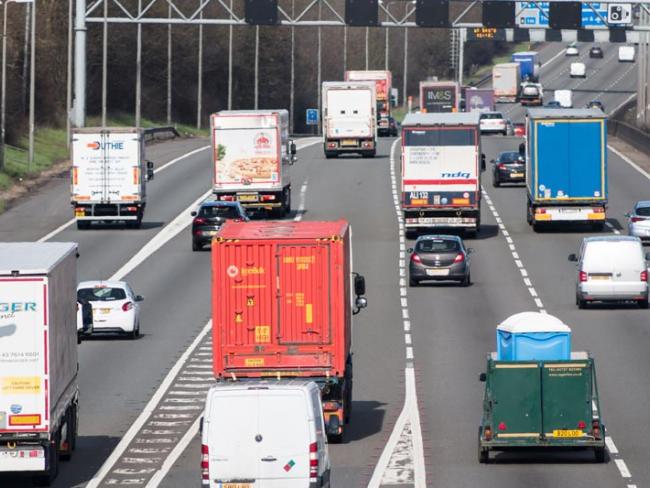 Whatever the government's self-proclaimed desire to get British workers into employment and turn Britain into a high wage economy, its instinctive reaction to any labour shortage is to expand the labour market overseas. 
Its latest venture is to allow foreign HGV drivers entering the country with a load from abroad unlimited licence to spend two weeks collecting and delivering goods before they return. Currently EU drivers may only do this twice before they leave the country.
They call this bolstering the supply chain, but instead it weakens it by not allowing a permanent and proper British solution to emerge.
Outrage
The move has outraged the Unite union, which says the change will result in misery and exploitation. Unite general secretary Sharon Graham said: "Poor pay and terrible conditions have forced UK drivers to leave the haulage industry and helped create this crisis.  
"This will do nothing to address the chronic problems we face."
"The government now proposes to allow overseas companies to force their drivers to stay in the UK making deliveries for two weeks without guaranteed safeguards like decent accommodation. This will do nothing to address the chronic problems we face. 
"Instead of tackling low pay and poor conditions the government is instead sponsoring the exploitation of drivers and the undercutting of terms and conditions on Britain's roads."
Unite national officer Adrian Jones said: "This is the latest in a long line of panic measures by the government to try to cope with the lorry driver shortage. Yet again they have ignored the long–term solutions of vastly improving pay and conditions needed to resolve the shortages."
Undermined
The Road Haulage Association (RHA), representing the employers, said: "This proposal undermines the good work done already on training, testing of drivers and the improved pay and conditions we have started to see for drivers."
It accused the government of offshoring haulage work to "unaccountable operators from outside the UK". Drivers working for British companies are continuously assessed, it said, often via telematics. "The operators are accountable to the traffic commissioners in the UK for the compliance with safety standards. Under cabotage you have no effective control over compliance with safety standards," it said.
Sharon Graham said that Unite would now look at options for industrial action, tweeting that the union would now be consulting its members on the next steps.