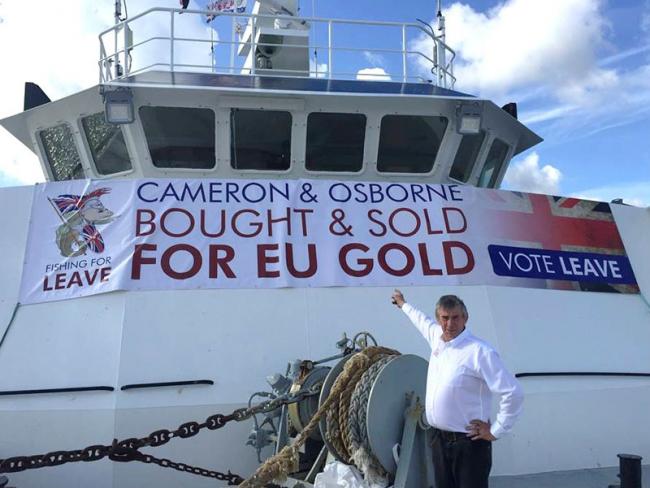 Tower Bridge opened up this morning for over 50 vessels from the fishing industry as they sailed the Thames to Parliament to voice their demand to leave the European Union.
The trawlers came from all over Britain, including the port of Peterhead – Europe's largest fish market with recorded fish sales of £180 million in 2015. In 1975 around 450 vessels fished out of the port - now only 100 do so.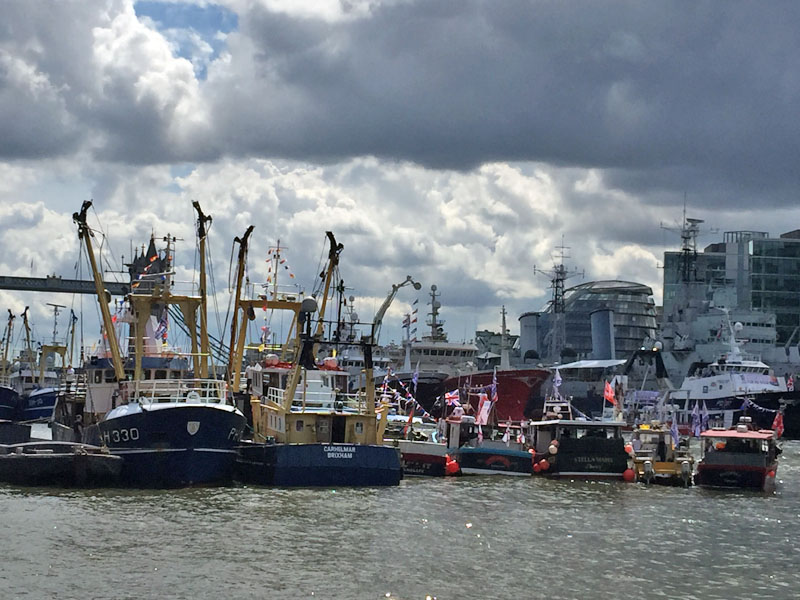 As the vessels were waiting just upstream of Tower Bridge, fishermen from Kent and Sussex told CPBML News of EU regulations that are forcing them to throw away huge catches of skate.
It is estimated that 70 per cent of European stock is caught around the British Isles, but the British industry only gets 14 per cent. The result has been tens of thousands of jobs lost in the industry.
In contrast, Norway – outside the EU – can control stocks up to 200 miles off its shores and has a booming commercial fishing and chartered angling industry.
'Historic day'
The flotilla was organised by Fishing for Leave – an "independent campaign set up by people in the fishing industry for the fishing industry". They hail the event as a historic day for our fishing industry.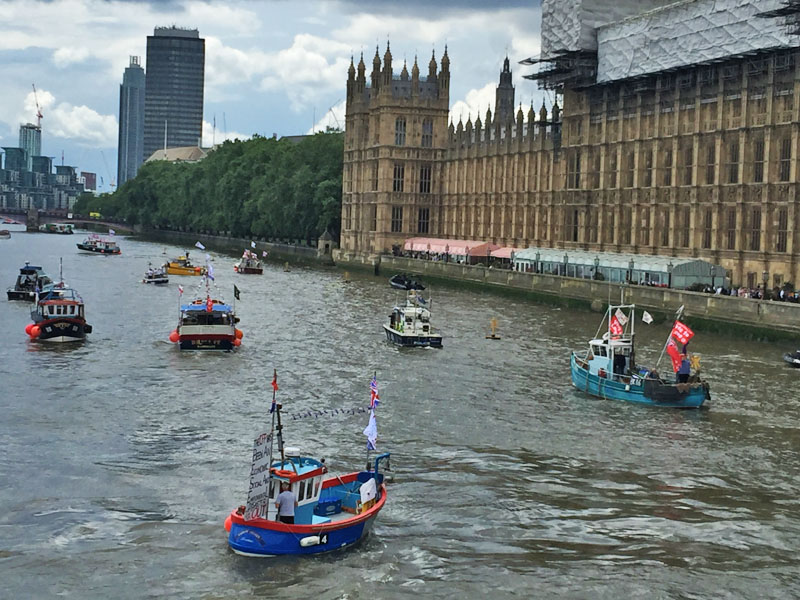 More news can be seen on Fishing for Leave's website at ffl.org.uk, including the roundly condemned attempt by Bob Geldof and the 'In' campaign to disrupt the flotilla.
Another flotilla of trawlers will sail the Clyde up to the BBC at Pacific Quay, Glasgow, on Friday morning with the same "Leave the EU" message.