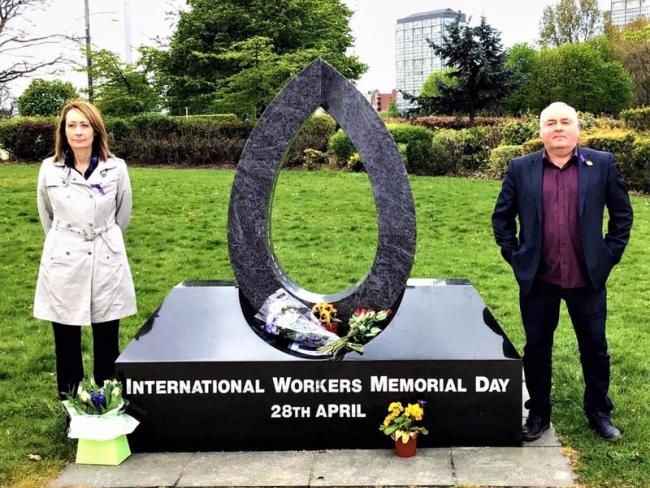 Glasgow Trades Union Council – along with trades councils all over Britain – marked Workers Memorial Day on 28 April by taking part in the Britain-wide "one-minute silence" tribute to those who have died in the many parts of the health and caring professions during the current crisis.
The trades council held a vigil – at safe distances – at the permanent memorial in Glasgow Green, a centuries-old area of the city long defended as a "people's common". The Trades Council itself has a long history, being founded in 1858. It organises the city's annual May Day march and rally, which this year will exist only online. 
But the trades council also has cause to celebrate: this year is the 60th anniversary of Paul Robeson's visit to Glasgow, when he led the May Day march on 1 May 1960 from George Square in central Glasgow to Queen's Park in the south of the city. There he spoke and sung from the bandstand to the many thousands of assembled workers.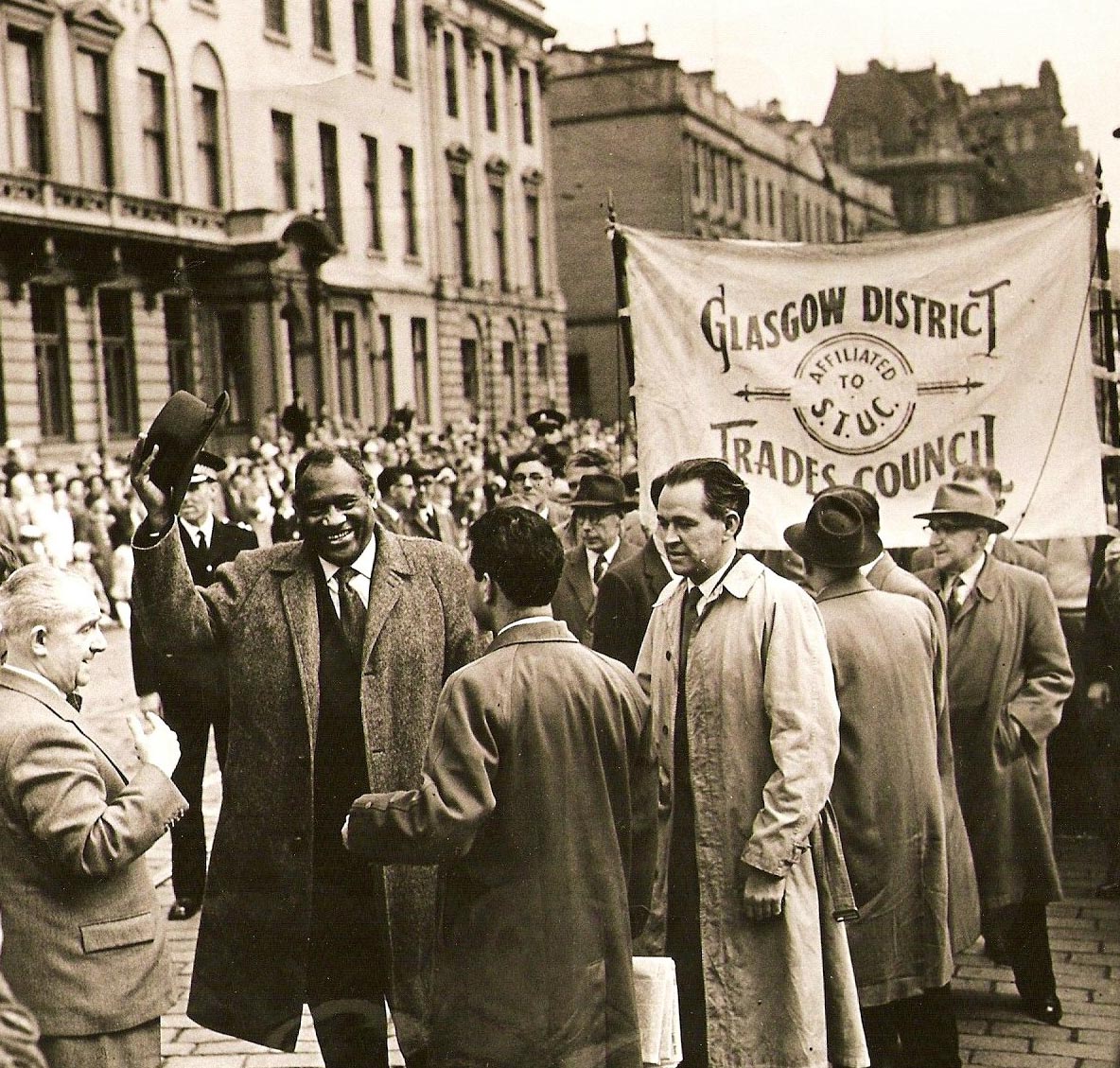 Robeson had become familiar with the city. Years before he had even sung there with the Young Communist League Choir backing him on stage. He will be remembered too for his recordings with Welsh male voice choirs and solidarity visits to workers all over Britain.
What Robeson saw was a united working class, and that is what is needed now in this time of crisis, combined with a united approach. This was made apparent by two of the affiliates to the trades council – the transport unions RMT and Aslef – which are raising their voices against redundancies in the freight industry.
Over 1 million tonnes of critical supplies a week are carried along the North West & Central rail network, linking the south of England with the north of Scotland. Quite rightly this has become known as the "Backbone of Britain". Keep it strong!