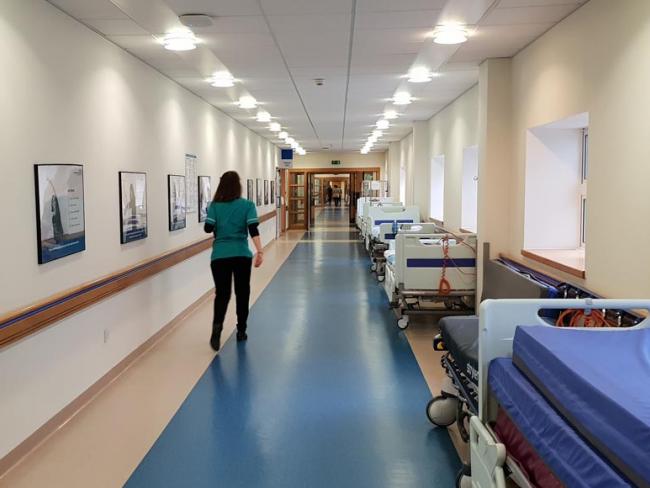 The NHS is preparing for winter and a predicted second wave of Covid-19 infections. The service must also look at how it has dealt with patients referred for investigations and treatment for other conditions.
Early in lockdown doctors and nurses in emergency departments noticed that they were seeing far fewer patients. Some injuries that frequently present to A&E were at much lower levels due to the closure of pubs and clubs and less road traffic. But the decrease in hospital admissions for strokes, heart attacks and similar events could not be explained this way.
In other parts of hospitals elective (non-emergency) work was suspended. Staff were seconded to intensive care and acute medical units. These measures have largely ended. Ninety per cent of seconded doctors are now back in their old departments.
Trusts began some elective work again as early as April. Nevertheless there is still much to do. A recent survey by the Royal College of Physicians found that 60 per cent of the respondents were concerned for patients under their care who might have suffered harm or complications following diagnosis or treatment delays during the pandemic. And 94 per cent were concerned about the indirect impacts of Covid-19 on their patients.
Solutions
To a great extent the medical Royal Colleges have the solution in their hands. They could press for more rapid resumption of services, as some have done. And through clinical guidelines they can dictate the way services can be delivered safely and efficiently.
The lesson of coronavirus phase one is that restricting access to non-Covid services also carries a mortality risk. This must be weighed in the balance for the next phase. For example the Royal College of Surgeons drew up a framework to help manage the backlog of elective operations and called on its members to implement it locally. This comprises a guide to surgical prioritisation, guidance on pre-operative CT imaging and on how to prioritise and manage essential cancer surgery.
Royal Colleges have also been active in ensuring that training programmes continued throughout the emergency. This helped junior doctors, redeployed away from the rotations they expected, to maintain opportunities to train and progress.
'The idea the solution is to import trained staff is dead and buried.'
There are lessons for NHS manpower too. The idea that we can solve workforce shortages by importing other countries' trained staff is dead and buried. One consequence of the A levels fiasco is that the cap on numbers of new students entering medical schools has lifted.
It is premature to draw broad conclusions or lessons from the pandemic. Infection rates are increasing and more recently, mortality rates appear to be on the increase. But the scale and speed of the response were remarkable: the transformation of hospital buildings, the redirection of thousands of clinicians, research into diagnosis, treatment and prevention, and clinical trials of vaccines, the speedy sequencing of the SARS-COV-2 virus genome by Chinese scientists, freely disseminated worldwide. These were all achievements of clinicians and scientists.
Ineffective
One important lesson is that many of the NHS reforms of 2012 simply did not work during the pandemic. The "arms length" bodies were ineffective; it is clear that decisions need to be made by clinicians planning locally.
The process of integration to create Integrated Care Systems has been speeded up and consolidated. This will put the Service in a better position to meet the next level 4 emergency.
Senior trust managers pursue their own interests. We know not to put our trust in MPs or the armchair generals, such as newspaper and even medical journal editors. The guarantee of an NHS that can weather the Covid-19 storm is in its skilled staff.