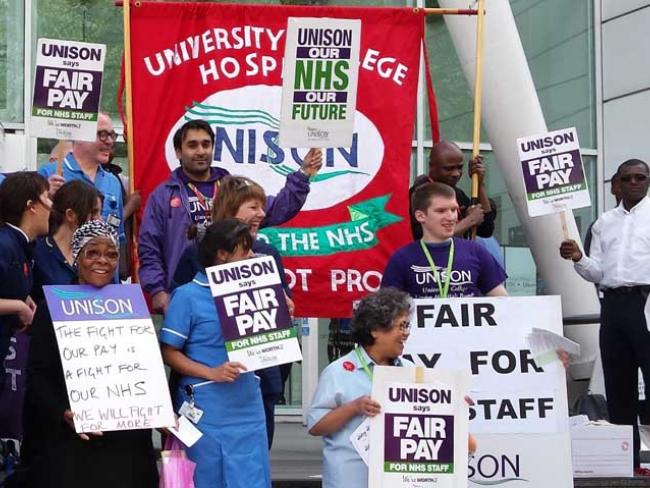 As part of the ongoing pay dispute in the NHS, Unison and other health unions organised protests across England with lobbies, banners and stalls at dozens of hospital gates on 5 June. Fourteen trade unions and NHS professional bodies, the All Together for the NHS campaign, involving TUC and non-TUC organisations, delivered a monster cheque to the London offices of the Department of Health showing the millions of unpaid hours worked by NHS staff.
The same day health trade union leaders tried to meet with the Secretary of State Jeremy Hunt at the NHS Confederation conference in Liverpool to discuss pay, but yet again he refused to meet them.
Further protests are planned on 1 July, with a lobby of MPs, and on 4 July ,when protests will take place inside hospitals as opposed to outside at the main gates. The division of devolution is seeing separate campaigns in Wales and Scotland. Unison is expected to ballot for industrial action in the NHS over pay in the autumn. This will be the first national action in the NHS over pay since the early 1980s.